A magnificent polychromy recovered
The altarpiece from the church of San Nazaro Maggiore in Milan, attributed to the Brussels sculptor Jan II Borman, has been restored to its original magnificent polychromy by the Royal Institute for Cultural Heritage.
The magnificent 15th-century Brussels altarpiece from the church of San Nazaro Maggiore in Milan was covered with a thick dark brown varnish that masked all the coloured parts of its original polychromy. In 2017, our Polychrome Wood Sculpture Studio team conducted a study that suggested that this scene of the Adoration of the Magi hid rich polychromy. "What a wonderful surprise for the whole team", says Emmanuelle Mercier, head of the studio, "the cleaning, which is currently underway, has made it possible to discover spectacular details, such as a tiled floor in perspective, which gives depth to the scene, the applied brocade decoration which imitates rich textiles embroidered in gold or delicate golden motifs on an azure blue background. Thus, the whole variety of 15th-century techniques is on display for us and soon for the Milanese public.

When the cleaning is complete, it will be necessary to determine the method of retouching. These will be minimal, as there are few gaps. The polychromy is indeed well preserved. This project is supported by the Périer d'Ieteren Foundation, the King Baudouin Foundation, the René and Karin Jonckheere and Jean-Jacques Comhaire funds and the Intesa San Paolo bank.

Discover this project during our open days on 2 March 2023.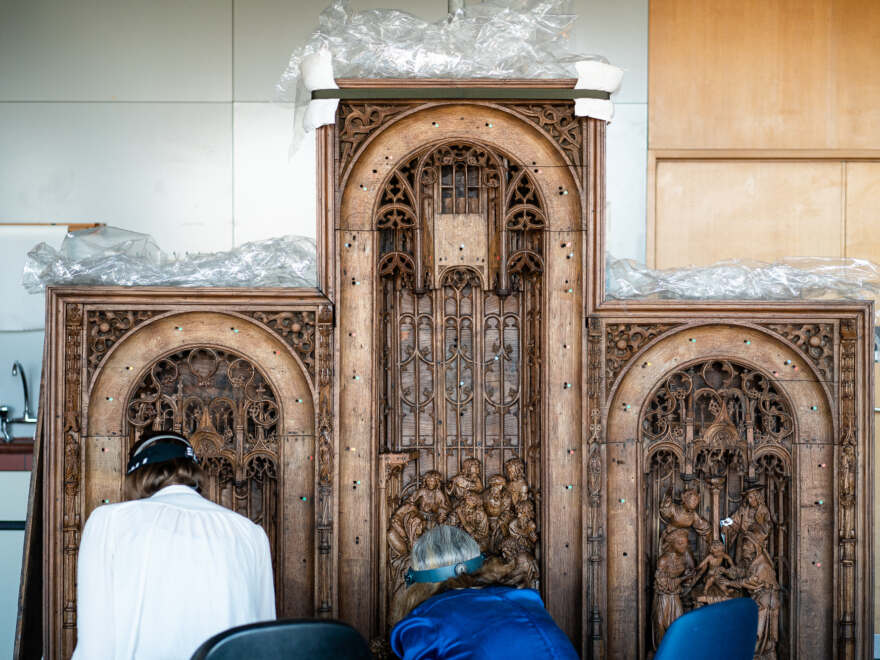 16.03.2023
Now that the research and restoration by KIK-IRPA have been completed - results of dendrochronology research will follow - the Virgin Mary altarpiece, with the fragments stolen in 1914, is on display in the Chapel of the Lords in Boussu.
Read more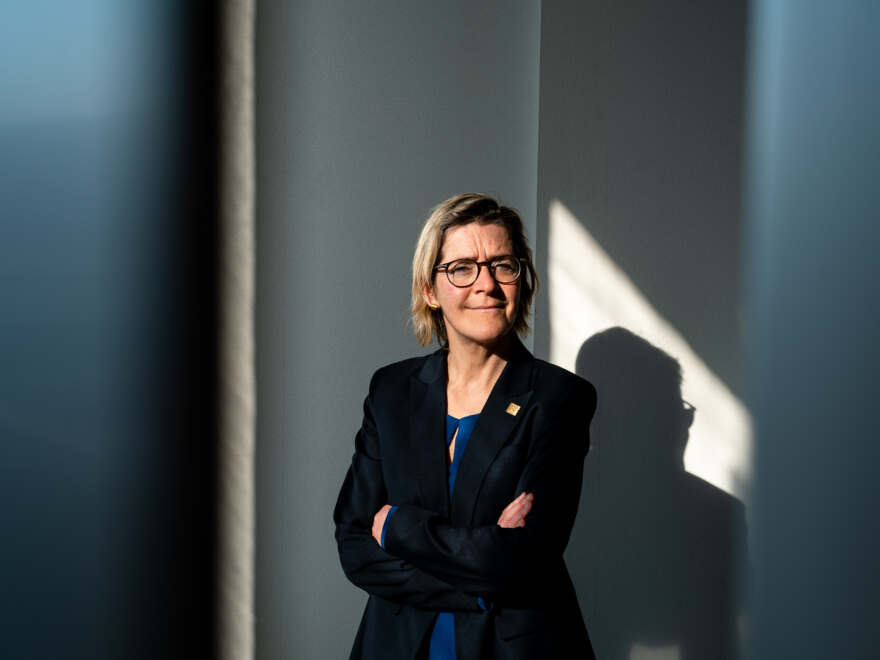 13.03.2023
Hilde De Clercq has been appointed general director of the Royal Institute for Cultural Heritage (KIK-IRPA). She continues her work of the past six years with great enthusiasm and outstanding commitment.
Read more