The altarpiece of the Virgin is back in Boussu
After two years of research and restoration at the Royal Institute for Cultural Heritage, the 16th-century altarpiece of the Virgin Mary is back home in the Church of Saint Gaugericus in Boussu-lez-Mons, Hainaut. After falling victim to three thefts, the altarpiece has now been reunited, cleaned and displayed in great part in the Chapel of the Lords.
Putting the puzzle back together using BALaT
The treatment involved removing layers of dust and the dark patina that covered the wooden retable figures. The reliefs in the foreground, which had been stolen in 1914, had a different material history during the 20th century than the altarpiece itself. The challenge was therefore to use appropriate cleaning and retouching techniques to restore the statuettes and the retable to a visual whole. During the research and restoration, however, the experts encountered another problem: the scenes in the altarpiece were not in the right place at all.
Old photos of the Boussu altarpiece, taken before 1914, which are in BALaT, brought solace. They still show the fragments from before the theft, including ones that are still missing from the altarpiece today. It helped reconstruct the sequence of the story told by the wooden figures. Moreover, on the back of the various wooden reliefs from the retable, there were sometimes numbers that could confirm which image belonged where in the retable case. The study of the original mounting mechanisms finally completed the puzzle.
Rare wealth of representations
Cleaning the sculptures and removing the patinas helped reveal certain details in the wood reliefs and better understand the rich iconography. "We recovered some unique representations, such as the one in which Joseph doubts Mary's virginity, only to apologise in a subsequent scene," Emmanuelle Mercier said.
Now that the research and restoration by KIK-IRPA have been completed - results of dendrochronology research will follow - the Virgin Mary altarpiece, with the fragments stolen in 1914, is on display in the Chapel of the Lords in Boussu, protected from theft and dust by a display case purchased thanks to the Fund Léon Courtin-Marcelle Bouché managed by the King Baudouin Foundation. The chapel will be open to the public every Sunday morning from May 2023. Until then, it is possible to view the altarpiece on request during a guided tour.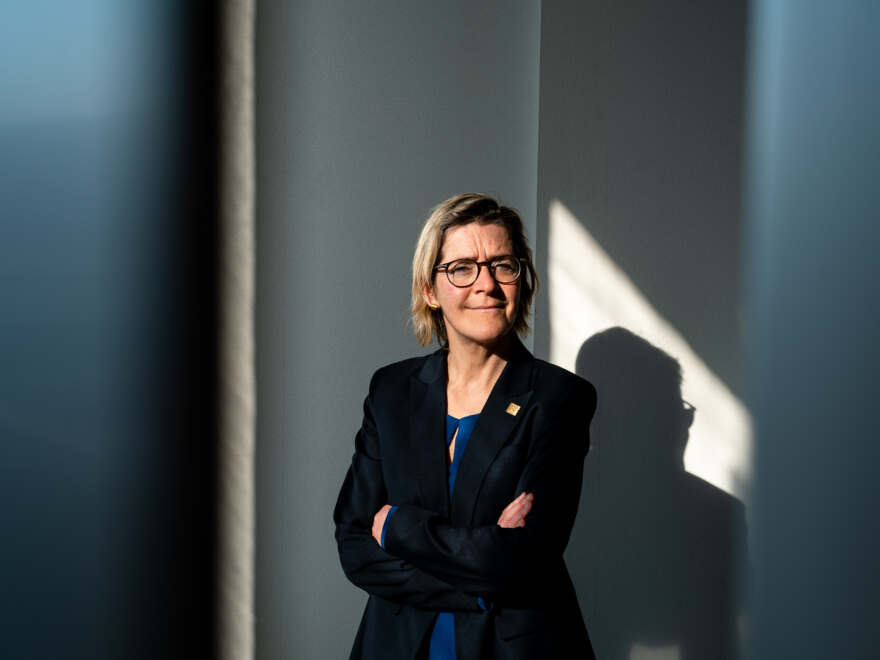 13.03.2023
Hilde De Clercq has been appointed general director of the Royal Institute for Cultural Heritage (KIK-IRPA). She continues her work of the past six years with great enthusiasm and outstanding commitment.
Read more
09.03.2023
Director Nina Degraeve had the opportunity to meet with our experts for a documentary film on the 75th anniversary of the institute, with the help of Belspo. The film has been shot and is expected to be delivered in the summer.
Read more