The Grammont Breviary online
The Grammont Breviary, a significant piece of Belgian heritage preserved in Maredsous, is now available online in three different languages on a special website. The Breviarium project is the result of a synergy between the Royal Institute of Cultural Heritage and the KU Leuven.
Interdisciplinarity and Open Access
A new website is the outcome of the Breviarium project. The fruit of a synergy between KIK-IRPA and the KU Leuven, this research and development programme was launched at the initiative of the Abbey of Maredsous with the support of the Baillet Latour Fund. The Grammont Breviary, a major piece of Belgian heritage, is now available online in three languages on a website entirely dedicated to it.
L'étude d'histoire de l'art et l'expertise de nos laboratoires
The Grammont Breviary is an illuminated manuscript, i.e. a book written and illustrated entirely by hand on parchment. Dating from the middle of the fifteenth century and totalling more than 1700 pages, it was used to celebrate the daily office at the Benedictine Abbey of Grammont.
Our colleague Dominique Vanwijnsberghe carried out the art historical study: the codicological examination (the structure of the book and the way it was produced) and the study of its stylistic features, which made it possible to determine the intervention of at least five painters, during two successive production campaigns.
The MA-XRF analysis, conducted by Marina Van Bos, confirmed the stylistic study by showing that the illuminators each used a very rich palette of colours, which were unique to them. Surprisingly, one of them used a hitherto rarely seen pigment, bismuth, which gives a very special silver hue.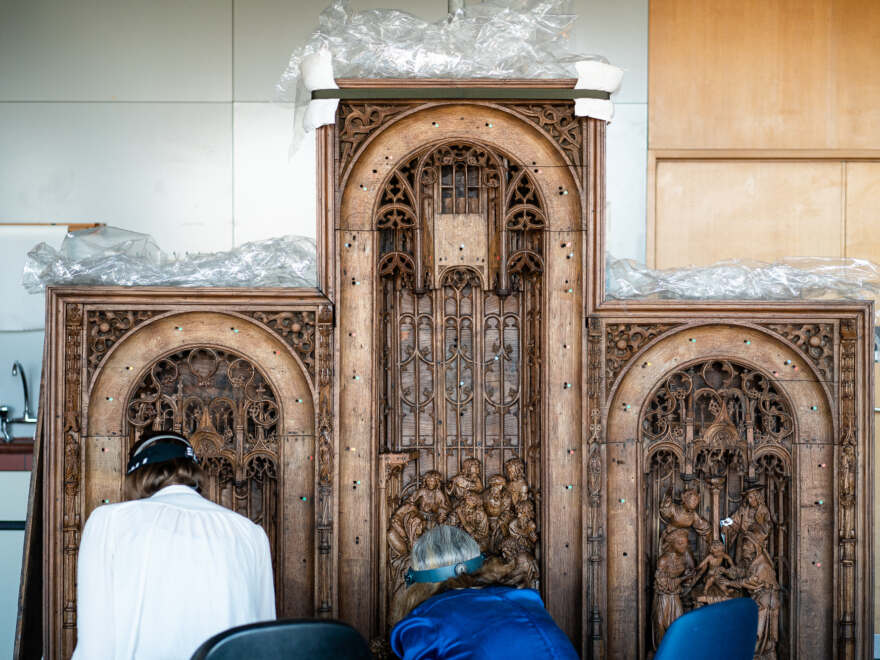 16.03.2023
Now that the research and restoration by KIK-IRPA have been completed - results of dendrochronology research will follow - the Virgin Mary altarpiece, with the fragments stolen in 1914, is on display in the Chapel of the Lords in Boussu.
Read more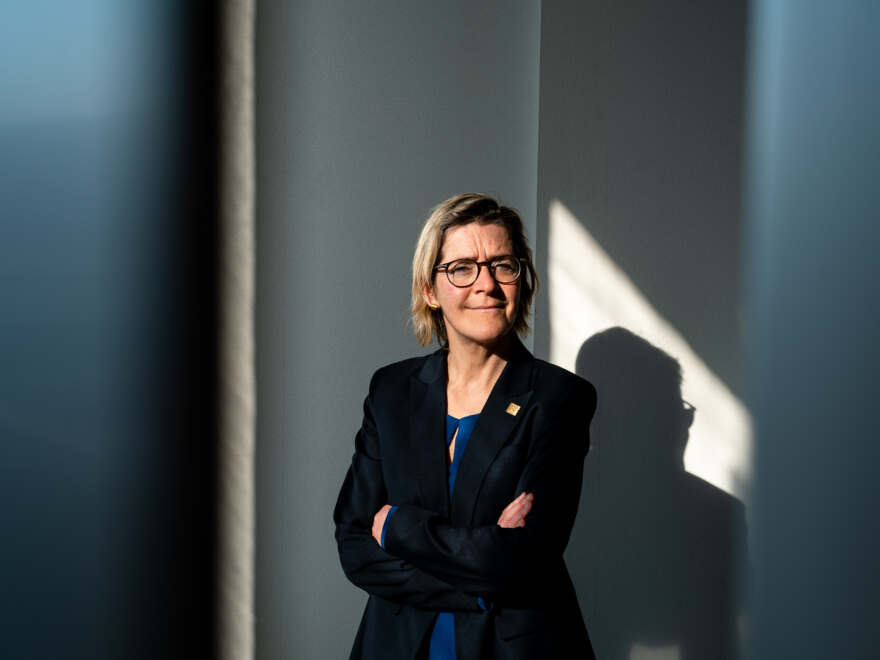 13.03.2023
Hilde De Clercq has been appointed general director of the Royal Institute for Cultural Heritage (KIK-IRPA). She continues her work of the past six years with great enthusiasm and outstanding commitment.
Read more