The third phase of the restoration of the Ghent Altarpiece will begin
After the treatment of the closed polyptych (2012-2016) and the lower register of the opened polyptych (2016-2019), the third phase of the restoration of the Ghent Altarpiece (1432) starts this month. The upper panels of the monumental artwork by the Van Eyck brothers moved from St Bavo Cathedral to the Museum of Fine Arts (MSK) in Ghent on 2 May. KIK-IRPA experts will carry out in-depth research and the challenging restoration for three years.
The upper register and its challenges
During the third phase, the interdisciplinary team will stabilise the paint layers and wooden supports of the upper register. Initially, the non-original layers of varnish will be removed and the 16th-century overpainting will be investigated and possibly removed. The biggest challenge is the restoration of the brocade backdrops, or press brocades, in the background of the three middle panels. Press brocade is a sophisticated technique of textile imitation to imitate expensive silk fabrics. The complex composition of diverse materials, each with their specific degradations over centuries, makes their restoration especially delicate.
Specialists at work
Through their experience during the first two phases, KIK-IRPA's specialised conservators-restorers, chemists, physicists, technicians and art historians will be able to ensure the homogeneity of the project. The team is complemented by internationally recognised experts in the conservation-restoration of gilding and polychromy and of press brocades from the 15th and 16th centuries. An international and interdisciplinary committee of experts overlooks the project. As with the first two phases of the restoration of the Ghent Altarpiece, the public will be able to follow the treatment closely at the workshop at the MSK. The research and restoration are expected to be completed in spring 2026. KIK-IRPA will disclose the results of the research at www.kikirpa.be and on the website http://closertovaneyck.kikirpa.be. Publications, lectures at international colloquia, guest lectures in universities and presentations for the general public of art lovers will be organized as well.

"Our expertise in the complex issues surrounding the Ghent Altarpiece, both in terms of execution and scientific research, is unique. It enables us to guarantee the material and visual coherence of the entire altarpiece after restoration. The treatment of these very diverse panels, with beautiful life-size figures and diverse problematics, is a real challenge."
Images: The Ghent Altarpiece: Adoration of the Mystic Lamb, Van Eyck brothers, Saint Bavo's cathedral, Ghent, www.artinflanders.be, photo KIK-IRPA, Brussels
22.11.2023
At the heart of the NEMO European Museum Conference 2023, KIK-IRPA played a crucial role in developing concrete tools to initiate a paradigm shift in the cultural sector.
Read more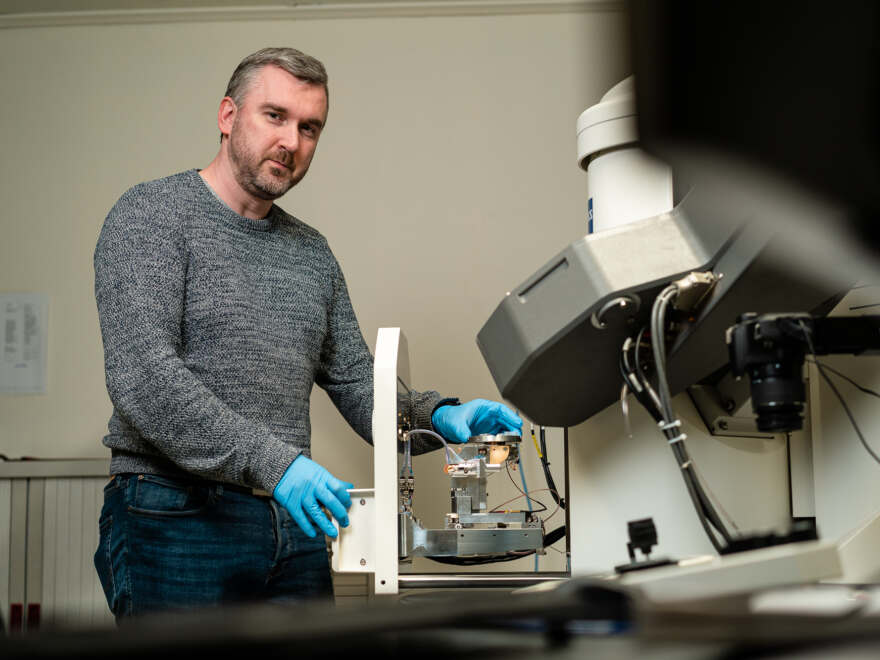 14.11.2023
Our colleague Wim Fremout coordinates the Belgian node of the European Research Infrastructure for Heritage Science (E-RIHS), supporting the interpretation, documentation, preservation, and management of heritage in Europe. Explore further on the new E-RIHS website.
Read more